54 years of Nylet racing yacht kits.
Nylet 'THETIS' IOM racing yacht available as kits, with various options.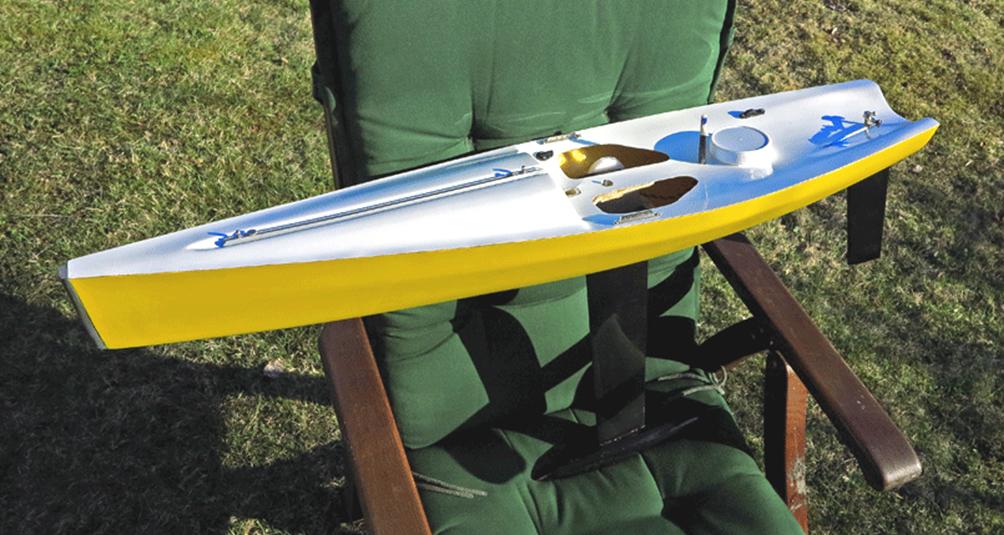 'THETIS' (Greek goddess of water) a new design in 2013 and having been on trials a season prior. The design performs well and is a very stable yacht which points well and is also fast on the run.
She handles well in most conditions encountered and can maintain position with her top rig until wind conditions really stiffen. When beating barely noticable weather helm is an aid to maintenance of a steady course. Hands off sailing shows her stable nature and she points closely. The hull shape pays dividends in the way she is quick to accelerate from a stand.
Available as a full kit with rig/s, all fittings, c.f. fin set, lead ballast, etc.
Available in semi-kit form (no rig, no ballast).
Full kits with rigs/s to your choice.
Rig kits include all mast fittings.
Deck fittings supplied with semi-kits & also full kits.
Racing scrim Nylet sails as standard with full kits.
Fully illustrated instructions to aid building.


FEATURES - quality moulded white GRP hull ready trimmed to deck level, white GRP deck which is ready trimmed to act as a template for hull shape, HD carbon-fibre fin & rudder and ready made keel fin/mast box. Rig kits include Nylet scrim racing sails, and a comprehensive deck fittings pack is supplied. Semi-kits (without rig or lead ballast) are available, see price list.
Kit options can be found in the price list in section J.
GRP hulls are moulded in white. Racing sails in recing scrim are made to order with corner 'patches' to the colour of your choice (see our range of Poly colours).
Kits come with a fully illustrated stage by stage guide to building (normally sent as a pdf file).
DIMENSIONS. LOA (Length) 1 metre apx. beam 228mm.
Building work to be done, and recommended tools: fin box and rudder post to be built in, and timber inwales and cross beams to accept deck, radio/winch platform to be constructed and fitted prior to fitting deck. You will need either a bench or a workmate, a small hobby vice, a hand drill or electronic drill, drill bits between 1mm and 2mm, a small hand file, a junior metal saw, small clamps suitable for use on glassfibre parts, and various glues and adhesives, epoxy etc (see building guide).
Please note that we only have a very small quantity remaining, hulls are white and decks a light powder blue. Yacht kits must be collected, we are unable to pack for despatch (we have no stock remaining of boxes).