NYLET.
90 years

of Master Sailmakers. About the family firm from 1834, from J.Parsons to Nylet, 5 generations, 188 years of manufacturing.
Using technological advances in materials coupled with innovation, expertise and tradition, over nearly 90 years to bring you the very finest model sails.
Makers of model sails to the National Maritime Museum Cornwall.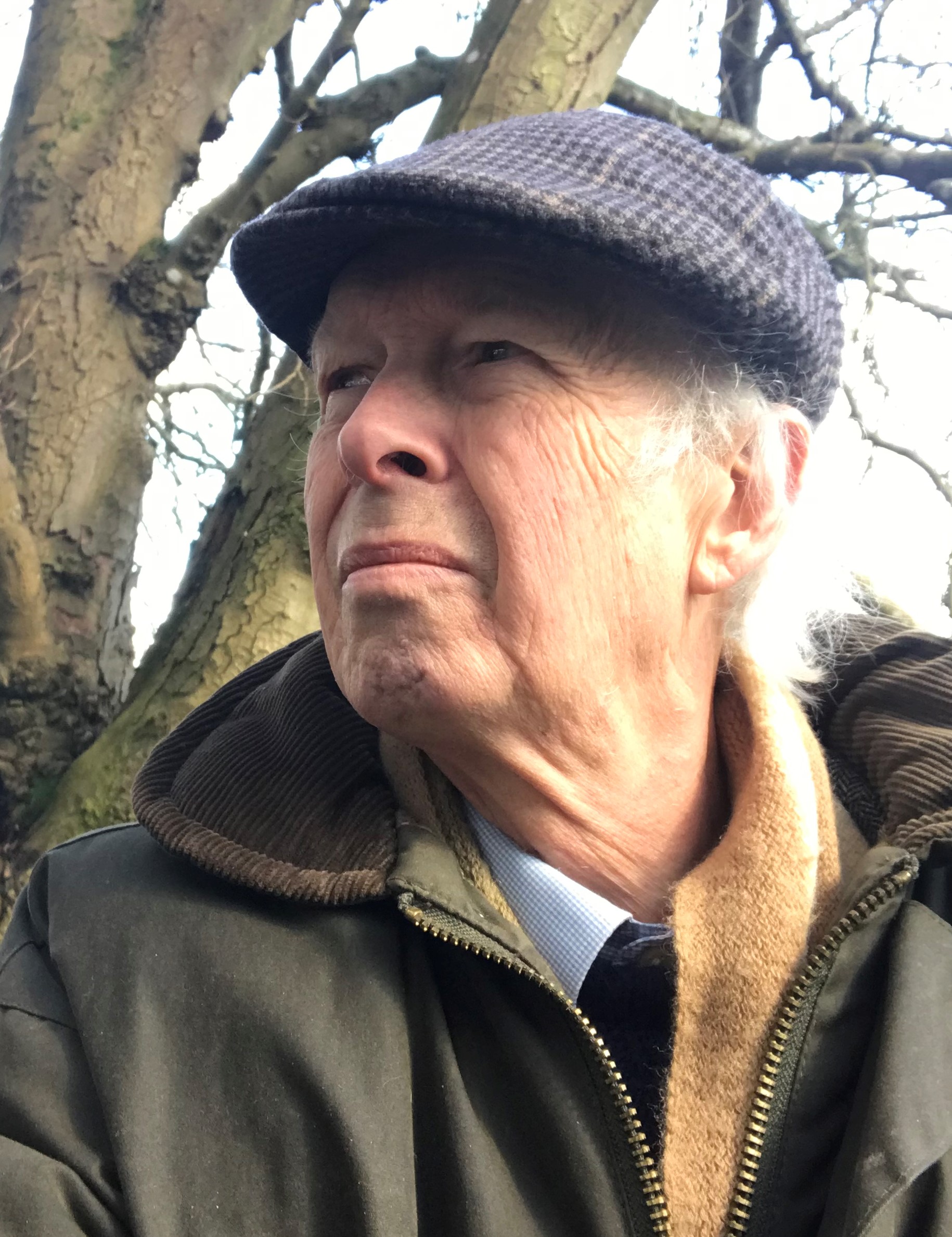 NYLET, 90 years (since 1932). My name is Frank Parsons and I have been making model sails since 1966, and with my late father (a Master sailmaker) that amounts to a combined total of around 116 years if one takes into account my father working for his father and making his own sails (for his dinghy which he built himself from scratch).
My great-great grandfather, Joseph Parsons, was born in the reign of King George III; he founded the family firm in Derby in 1834 and after relocating to Brighton (Sussex) in 1842, selling canvas goods, ropes and sacking for farmers and narrow boat hauliers. My grandfather, Frank (an enthusiastic and accomplished yachsman, sailing and racing his own yachts), joined the family firm in 1888, he began to change the emphasis, also manufacturing marquees and tents and his firm were to supply the southern half of Sussex. My father (Frank) was also a keen yachtsman and modelmaker and built his own racing dinghy making her sails. He commenced the manufacture of full size sails from 1932 until 1965, and also model yacht sails from the early 1930's. I acted as crew in offshore races during the 1970's. Having made cotton model sails before the war we switched to synthetic materials in the mid 1960's and have been exporting our products world-wide since 1958. We offer a complete model sailmaking service including modern racing yacht sails & sail rigs, replacement kit sails, Dacron classic sewn sails, finely finished 'vintage' style cotton sails, mast & deck fittings & wires, screws etc, IOM yacht kits, sail winches, aluminium masting, vintage yacht restoration - and much, much more.
This is just one of some 35 pages on our website.

90 years of Sailmaking

. A DEEPer DIP INTO OUR history. OVER 400 years of miniature & modelmaking & sailing from the 17th century to the present day.

TIMELINE.
1620 Michael Compigné (my 8th gt-grandfather), Clockmakers in Caen, Normandy. 402 years of Artisans.
1704 David Compigné opened his workshops in High Street, Winchester, trading as a *clock and watchmaker.
1735 Michael Compigné snr. commenced trading in London as a goldsmith making miniature items.
1745 David Compigné traded between Dieppe and the south coast ports in his yacht.
1770 A branch of the family were narrow boat owners on the Grand Union canal in the Midlands.
1772 Michael Compigné jnr., a Silk Mercer, opened his shop in High Holborn, London.
1834 Family firm of J.Parsons opened his works in Sussex trading in canvas goods.
1888 My grandfather, Frank Parsons, joined the family firm. Sailed off Brighton beach, his favourite yacht was WISP, an Isle of Wight lugger.
1928 My father, Frank, a keen modelmaker and yachtsman, built his own dinghy (& making her sails) naming her WISP.
1932 My father (a Master sailmaker) commenced making sails, also model sails for Sussex yachtsmen.
1958 We commenced the Nylet mail order business sending goods world-wide.
1966 I joined the family firm making my first model yacht sails.
1969 The very first Marblehead yacht kits with the GRP hull mouldings manufactured by Tony Abel of Salisbury.
1985 I designed a R36 (inch) model yacht, and named her WISP after my father's and grandfather's yachts.
1986 In collaboration with Vic Smeed we sold a R36 (inch) model yacht kit named Djinn Fizz (Vic's choice of name!).
TODAY. Still manufacturing model sails of all types!
Note: *An example of his very early 18th century work is held in the British Museum, London.

My family's long and varied association with yachting (and model making) commenced several centuries ago. An ancestor, David Compigné, plied his trade between Dieppe and the English south coast ports in his yacht in the mid 1700's. His uncle, Michael (born 1712), was a goldsmith and silversmith in London, and he was what is known in the trade as a 'toy maker' - that is to say he only made small items such as condiment sets, snuff boxes, and gifts, by special commission. He was probably a model maker at heart, as all my family were (and I am). In the 17th and 18th centuries his French ancestors were watchmakers, one particularly fine silver pocket (pair) watch, made about 1710, being in the British Museum. So the die was set linking the manufacture of miniatures with the sea and yachts.
My great-great grandfather, Joseph was born during the reign of George III. He worked for Pickfords originally, and in those days they moved goods by canal. His wife's family were barge owners on the Grand Union canal, near Derby. His first business was in Derby opening in 1834 and then in 1842, having relocated to Brighton, he expanded the scope of his business selling ropes, flour and seed bags, coal bags and tarpaulins for hauliers, merchants and farmers. His grandson Frank (my grandfather) was born in 1873 and he grew up to be obsessed with sailing and the sea. He was the third generation in the family firm and under his control it expanded rapidly, moving into the marquee trade. He sailed off Brighton beach in Victorian days, from the late 1880's. His favourite yacht was 'Wisp', a heavy and old fashioned Isle of Wight built 33 foot lugger which was great in heavy weather. A plan (about 1910) shows a proposed rig which had an increased sail area of 382 sq ft., doubtless an attempt to give her more speed! I have a silver cup presented to him dated 1897 which he won with his yacht "MINA". My father (a keen yachtsman and ship model maker) built his own dinghy in the early 30's, making his own sails, and also called her Wisp. I perpetuated the name in a model yacht in the 80's, a 36 inch restricted design with ply chine hull which was sold as a plan. Another 36 inch design, which we sold as a plan incidentally, was the 'Djinn Fizz' and was produced in collaboration with Vic Smeed.
My father, a Master sailmaker (taking his father's interest in sailing), commenced making full size sails in 1932, and for many an ocean racer in the 50's from the 'new' works in Duke Street, Brighton. His firm, F.Parsons, Sailmakers and Yacht Outfitters were contractors to the Admiralty and amongst other things we manufactured white canvas covers for the armament! Between the wars we also started making cotton model sails for the Brighton & Hove Model Yacht Club and after the War for model yachtsmen in Sussex and further afield. My father made my first pond yacht in bread & butter construction with Egyptian cotton sails and I sailed her on the Hove Lagoon boating lake in the 1950's at the age of eight, just as my father had done with his boyhood yacht before 1920. My introduction to his sailmaking business was in the office typing invoices at the age of eleven. His sail loft is firmly embedding in my memory, a most wonderful smell, a mixture of cotton canvas, sisal and hemp rope, and the expanse of a beautifully smooth floor for laying out sails, 40 feet in length. There were trestle benches with a wooden box at each end with palms and sewing twine, needles and all the paraphernalia required for hand stitching and repairs etc. The business also made upholstery for yachts (and pubs and hotels). In school holidays I accompanied my father on measuring & delivery visits to Sussex boatyards, I remember particularly Osborne's in Littlehampton, there were great stacks of timber for boatbuilding, in fact the place looked and smelt like a timber yard! Near Chichester there were the boatyards at Dell Quay and Itchenor, my father did a lot of business with the Darley brothers there.
Nylet came into being in 1958, my father then running two businesses. I took his interest in model sailmaking and joined "the firm" at the age of 19. The first adverts for Nylet sails appeared in the Model Boats magazine in 1966 and our first coloured Terylene sails were made priced at under 40 shillings. In the early 1970's a Marblehead yacht was kitted at around £35; I don't believe there were any complete yacht kits manufactured at that time in the UK, we must have been the first. The GRP hulls were made by the late Tony Abel and commenced with the M-class "Moonraker". There were a series of articles in Model Boats during 1974 on building this yacht. The Moonracer and Challenger followed later. We had a very fruitful business relationship with Tony for 30 years and became firm friends. Tony operated out of his home near Salisbury. In the 80's and in collaboration with Tim Fuller we manufactured and kitted the GRP hull for the Ten Rater, Nooky Bear, a hard chine design with a generous sail area. A new Marblehead followed in 1981 which we designed and manufactured, named the "Royalist", this was followed by the "Pirate" and in the later 1980's the "Gypsy" was produced. For a time we also moulded and kitted Roger Stollery's 36"R "Taxachun". I moulded GRP hulls for 10 years before sail work had to take priority and so I then put out hull moulding to a highly experienced moulder, Robin Whitmarsh (Kingston Mouldings). He has now retired.
During the war my father joined the R.A.F. spending most of his time in Ceylon. He also taught navigation and mathematics out there. To this day I have his finely detailed 15" model of the RAF pinnace (no.56) which was his command.
There were quite a few yachts on display, with early Nylet sails, at Richard Howard's yacht & boat museum at Beale Park, Pangbourne (Berkshire). Regretable his collection has now been sold and dispersed. Our local club was the New Forest Model Yacht Club and they still use water at Setley pond near Brockenhurst in the New Forest.
In the middle of the last century when we were full size yacht outfitters, the Nylet cover fastener was invented, patented and marketed by F.Parsons snr., from 1958 until 1978. This fitting was the basis for the creation of the name "Nylet" as my father started a second company purely to manufacture and market the fitting. The body was moulded in tough Nylon and the fitting accepted a no.26 eyelet, and so my father simply took the first two letters of the word Nylon, and the last three of the word eyelet and so the company name "Nylet" was born. The fitting was also used by the Isle of Wight hovercraft industry (Saunders-Roe) to secure the flexible skirts to the craft and each taking 200 or more "Nylets", ease of removal of the skirts being key.
Our machine shop turned out thousands of fittings for racing yachts from 1967 onwards. Today much is made by automated CNC machines. We also marketed our own sailwinches in the 70's, they were somewhat larger than those available today! Cotton sails gave way to coloured Terylene in 1966, and today we make sails again in cotton for vintage yachts. Our old Singer sewing machine, and our later Berninas are all so much history now and we currently use modern machines giving absolute accuracy, which, coupled with the finest materials and a keen eye for detail make our sails known the world over for the very highest quality.
Between 1966 and 1990 we operated from Fordingbridge, at 118-122 Station Road. Some of my older customers remember us from those days. My father sadly passed away in 1981 having suffered with worsening health. Until 2000 Nylet operated from our Bournemouth shop. Fast forward and our eCommerce business now operates from our base in the medieval City of Salisbury.
My name is Frank Parsons, my father commenced making full size sails in 1932 and I have now been making model sails for over 50 years and am lucky enough to have enjoyed immensely every single minute of that time. I hope you will enjoy this wonderful hobby (and sport) as much as I have.

Frank Parsons

This is one of several pages which explain our services.


Some customer comments.
Sails have arrived safely. But what a superb job, my old girl will be the best dressed yacht at any of our VMYG meetings. Wonderful work of the very highest standard as always from you, I cannot thank you enough. Richard, Norfolk.
Hello Frank, the sails were waiting for me when I returned from a week away. They are in perfect condition and look superb, just like sails previously made by you. Thanks for putting them through with the others, what super service! Jeff, Staffs.

NYLET ~ Fine products ~ Finely finished handmade sails ~Quality First ~ 90 years.
J.Parsons & Son ~ F.Parsons ~ Nylet. 1834 ~ 5 generations ~ 188 years of manufacturing.
Silk Mercers, established in London 1772 ~ 250 years of working with fine cloths ~ 8 generations.
1620. Clockmakers, Goldsmiths. 402 years of Artisans. 402 years of tradition.
Makers of model sails to the National Maritime Museum Cornwall.